PRESENTATION SIN:
The Practical Guide to Stop Offending (and Start Impressing) Your Audience
Are you committing the most common presentation sins and UNKNOWINGLY offending your audience when you speak?
Whether you're a novice or an experienced presenter or have an audience of one or 1,000, Alan offers 100+ tips that are easy to read and implement!
Presentation Sin gives you the insight to:
Master the skills to appear confident, passionate, and professional.

Create presentations that your audience will remember and repeat.

Connect with your audience to build and maintain interest.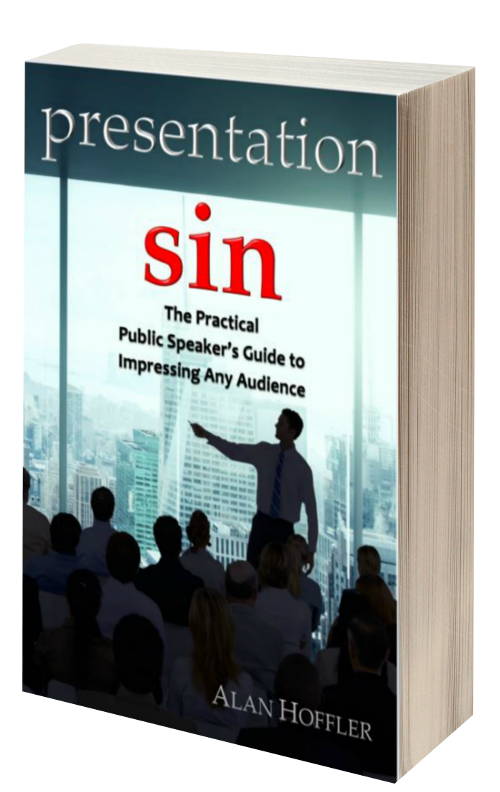 SILVER GOLDFISH:
Loud & Clear: The 10 Keys to Delivering Memorable Business Presentations
How do you avoid giving the typical boring presentation? You need the tools and the approach to delivering memorable presentations. People who want to be great at something… study and practice to get better. Filled with 64 tips, Silver Goldfish provides 10 keys and a six-step approach to coming across Loud & Clear when presenting. Learn more about Silver Goldfish here. 
6 Steps Forward:  Every Man Matters
Change is inevitable. Whether it's that big move, a job change, the midlife crises, empty nest, or finally reaching retirement, life is a journey through transition points. The change points are expected and predictable; our response to them is not. When we find ourselves at places we didn't expect, frustration, depression, and inefficiency result.
Based on their fictional book that feels like real life, join brothers Eric & Alan Hoffler in a story-filled and introspective look at how we handle change, and the steps required to transition gracefully. You'll be driven to discover a new purpose, and the path it takes to get there. If you need a half day of inspiration or someone to lead your multi-day retreat, the timeless lessons of 6 Steps Forward will give you the hope and motivation to make the next step your best steps yet.
The truths of 6 Steps forward are appropriate for civic and faith-based groups looking for a boost to build community and purpose. They can also be adapted to your corporate setting to prepare for large changes within an organization.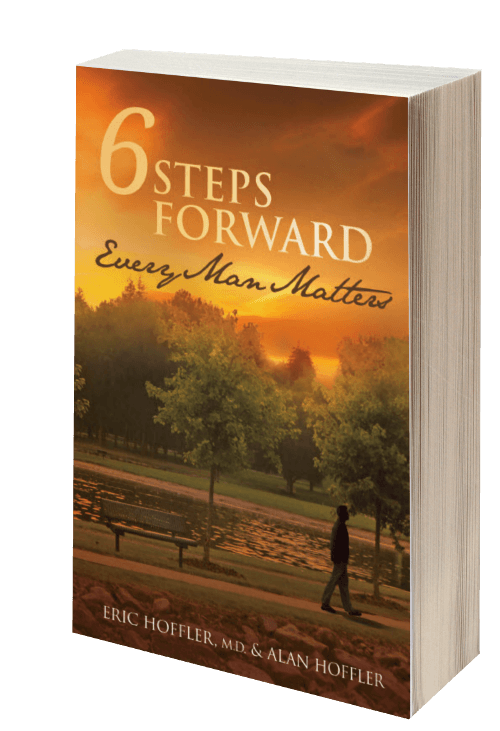 Based in Raleigh, NC.
Transforming people all over the world.