Keynotes / Conferences / Workshops
Alan has several signature keynotes, but he is happy to customize a Communications or Coaching topic to meet the specific needs of your organization. Any of these topics are available in 30-minute, 60-minute, 90-minute, half-day, and full-day formats, and may be presented as a keynote speech, training seminar, workshop, webinar or conference breakout session.
COMMUNICATE EFFECTIVELY      
INCREASE YOUR INFLUENCE    
EMPOWER YOUR TEAMS
Book Alan
COMMUNICATING WITH EXCELLENCE KEYNOTES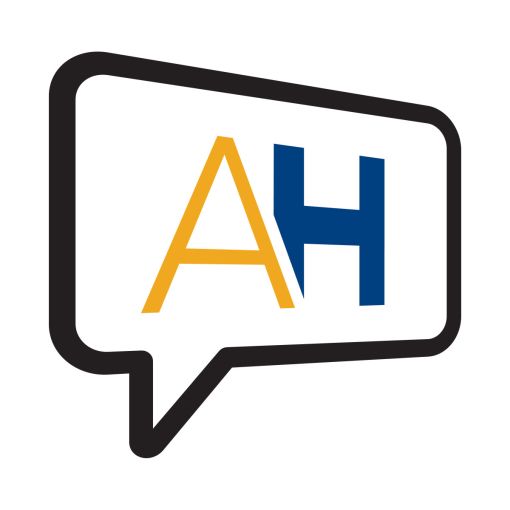 In this fast, fun, and example-filled presentation, discover three critical principles of communication that you can apply to impress any audience.  With immediate applicability to presentations, content marketing, emails, voicemails, training, and personal conversations, you will change the impact of your communication.
Learn More
We know the rules to soccer, baseball, chess, and Monopoly.  The cultural conventions of our organization are played with regulations we understand and accept.  But what about communication?  Meetings. Emails. Presentations. Written content. Blogs. Pitches. Status updates.  How do we win in these highly competitive environments with so much on the line?
Key Takeaways:
Recognize pitfalls in your communication that block its effectiveness
Apply three easy tips to improve all forms of communication, including presentations, emails, written content, blogs, letters, voicemails, meetings, training, interviews, and personal conversations
Deliver messages that your audience will not forget and discover new ways to deliver messages with clarity and impact
Keynote Description -- Winning Communication: Strategies to Connect and Convince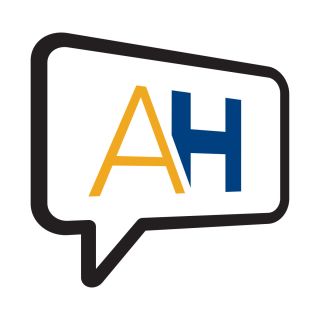 Join Alan to discover the keys to effectively using different communication channels in your own organization to save you time, boost your bottom line, and set your organization back on the path of efficiently reaching your goals.
Learn More
You get them every day by the tens, hundreds, or maybe thousands.  You attend them every week in chunks, sometimes for multiple days at a time.  You participate in dozens every month.  You sleep through them, make fun of them, and try to avoid them.  This ubiquitous enemy is business (mis)communication — in the form of emails, text messages, voicemails, meetings, webinars, bad slide decks, drop-in visits, and conference calls.
All of these messages come at a cost.  When your communication is overloaded and ineffective, that cost rises and your productivity suffers.  It erodes profit, time, good relationships, and satisfaction.  But it doesn't have to be this way.
Key Takeaways:
Calculate the cost of poor communication to your working world
Use three simple methods to increase efficiency in email communication
Apply effective planning principles in the form of three questions to answer about every meeting
Differentiate slides from other presentation formats for maximum effect to the listener
Identify the major reason why these skills aren't natural in our work culture and what to do about it
Keynote Description -- Why Modern Business Communications is Killing Productivity (and what you can do about it)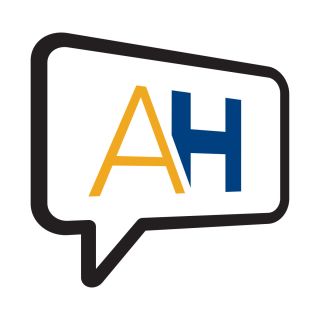 The Silver Bullet (storytelling) can apply to most any situation, takes relatively little preparation, and is used by the masters of the stage and the pen in just about every forum imaginable. You'll find ways to immediately put this weapon in your toolbox and WOW your audiences and readers and have them ready to listen to your pitch, platform, paper, or presentation.
Learn More
Whether you're a hesitant speaker or a communicator who wants to be GREAT, this session will teach you a valuable and easy-to-learn technique to captivate your audience. In addition to learning about the Silver Bullet, you will practice and apply it to your message, whether it's a technical work presentation, a networking event, a sales/persuasion situation, or your online content marketing plan.
Key Takeaways:
make the audience WANT to listen to what you say
connect with an audience
create a movie in the listener's mind
create anticipation in your message
have a built-in method to be interesting and energetic in your delivery
deliver and design the Silver Bullet to match your situation
COACHING TO ACHIEVE EXCELLENCE KEYNOTES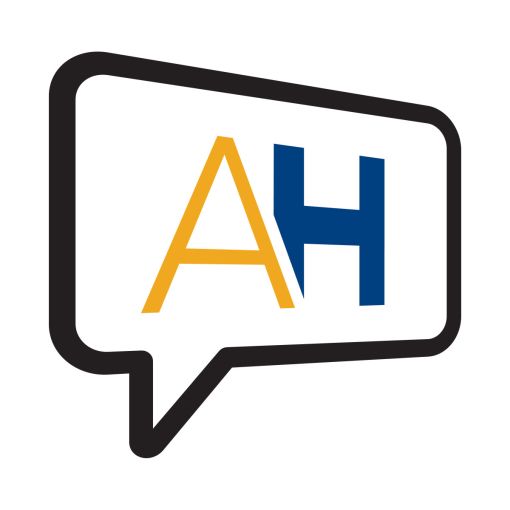 In this fast-moving and example-filled keynote, the Four Questions will entertain and challenge you to make the changes that will give you true success. Borrowed from the world of athletic coaching and applied to life, the answers to the Four Questions have the power to get you started on something new, put a new shine on a current endeavor, and provide the motivation to finish a task that seems too daunting to complete.
Learn More
Everyone wants to have success. In our career. In our relationships. In keeping our bodies and habits healthy. In our competitions and our hobbies. In what we give back to those around us. But whether we lack the motivation to start, the power to stick with it, or the joy in finishing, there are plenty more people who want success than those that actually achieve it.
But it's really not that hard. Most of us have been chasing the wrong goal and ending up with results that leave us – and those we could have impacted – short-changed.
The Four Questions have changed coaches, teachers, sales professionals, clergy, managers, business owners, non-profit volunteers, community servants, elected officials, doctors, lawyers, truck drivers, dishwashers, stay-at-home moms, speakers, and speech coaches. These principles changed my life and they can do the same for yours.
Confront your destiny to reach your greatest achievements by inviting the Four Questions in to transform your organization today.
Key Takeaways:
Discover the fallacy in defining your role through a title or a list of responsibilities
Understand the role of culture and how to lead a culture change in your organization
Apply the four questions to your biggest obstacles and frustrations and find the motivation to endure hard days, difficult co-workers and clients, and demanding family situations.
Create a method for easy decision-making in life's toughest challenges
5-minute Keynote Sample -- The Four Questions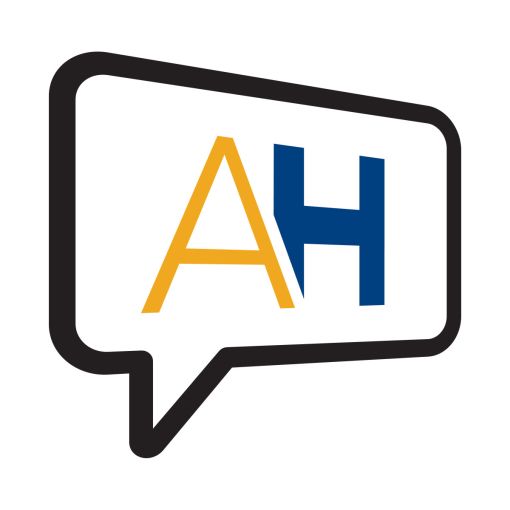 In this example-filled keynote, discover what you can learn from championship teams to create and develop your own culture of change.
Learn More
Finding your primary stakeholders and partnering with them is key to your organization's success. Get ready to raise the championship trophy with the big IDEA: Four principles to build a team that wins.
Everyone says they want change. Coaches are tasked with creating it. Whether you identify with the title of coach or not, the principles and struggles that coaches overcome can give you the tools to get what you want in your workplace, family, and organization.
Key Takeaways:
Recognize the four stakeholders in every situation
Identify benefits to using all parties to effect change
Apply tips to include all these groups in your mission
Communicate Effectively
Increase Your Influence
Empower Your Teams
"Alan is an engaging speaker and teacher with a compelling message: anyone can be a good communicator. Alan helped our team recognize the power of effective communications in everything from an email to a formal presentation, and armed them with practical ways to be better communicators in business and beyond."
"From the moment that Alan began presenting, every single person was engaged and focused on his presentation. He made it interesting by weaving in fun, personal stories and the topic was relevant to every person in the room. The Four Questions presentation really made everyone at our office think and reflect on the way we speak to one another and how our presence is viewed in the office. Overall, it was an impactful hour that has the potential to change our office for the better long-term. We would highly recommend! "
"THANK YOU! I have honestly had no less than 15 employees tell me today that you were the best speaker in our four years of holding planning sessions. We had high expectations and you delivered. Your message was clear, applicable and you delivered it in a fun and insightful way."
"Alan's breakout session at the CXps 2018 Conference, Sound Like You Feel, contained terrific information about how to get your passion across when you are speaking to clients, prospects, or members of your team. One of our presenters attended Alan's session before his own session and I could see him putting the techniques he learned to work right away."
"We at Foothills Area FCA have invited Alan Hoffler to speak at our coaches' clinics numerous times. His content, personalism, and professionalism are second to none which speaks to why we invite him back time and time again. With Alan as your keynote speaker for whatever occasion I can promise you will not be disappointed, in fact your audience will leave encouraged and inspired."
"Alan really knows his stuff. I immediately became a better speaker and presenter after attending one of his training sessions. He impacted me so much I recommended he speak to the Young Professionals group at Blue Cross Blue Shield of North Carolina. His presentation on "The Four Questions" was phenomenal. Thank you, Alan, for all you do!"
"Alan Hoffler provides the insights you need for powerful and persuasive communication. His programs are energetic, entertaining, and most importantly, effective."
"I attended the Storytelling Workshop led by Alan Hoffler...it was one of the most entertaining and educational workshops I have ever participated in. I walked away with about 15 story topics/outlines in three hours. I wish it ran another 4 hours to write and practice. I highly recommend it for any level speaker. Also, I was very impressed by the distance most people traveled to be there...some 5+ hours."
"Alan Hoffler is a passionate speaker and educator. He has blessed our group with his creative and energetic approach to teaching and encouraging us as confident communicators.  His training approach is engaging and effective for even the most hesitant speaker in the room. "
"What I loved about Alan's talk (The Four Questions) was that he talked about the principles of coaching. We all understand what coaching is about, but he distilled it down to really four questions that we can apply to ourselves as a speaker or in our day to day business. And he really made us think about how we speak, about the audience and how their perception of us is, and how we can be effective. And at the end of the day, that's what it's all about. How can you become more of an effective communicator? And Alan really nailed it."
"Communication through the written word is where my talents lie. However I know that some of the most impactful marketers (and business professionals) not only write compelling material but also present it flawlessly. I attended Alan's session, 'The Silver Bullet (storytelling): One Communication Skill Every Communicator Should Use' at the Triangle AMA's High Five Conference to learn and improve upon my speaking skills.
This interactive workshop put the onus on the attendees to get up and speak with minimal preparation. Alan made this session fun and engaging while reducing the intimidation factor of public speaking.
The Silver Bullet definitely impacted how I will approach writing projects and speaking opportunities in the future. I highly recommend attending one of these mini-sessions, even if you're not an aspiring public speaker!"
"I have been a public speaker for more than 25 years.  I majored in communications in college, and have studied it and practiced it ever since. Alan's class was transformative.  He took what I knew and moved me to a whole new level of skill even after decades of work.  I highly recommend you take Alan's classes in presentation skills.  If you're scared, he'll get you comfortable.  If you're okay, he'll make you good.  If you're good, he'll make you great.  He even has follow-up classes to keep your skills fresh. Toastmasters has nothing on Alan!"
Craig Mathews, Big Think
"Alan Hoffler has been the most popular trainer we've ever had. Many of our staff have called me immediately after completing communications training with Alan to say how much they learned from him and how much they enjoyed his training. Alan's energy, his wit, his many experiences, and his ways of directly involving our staff during his presentations make for truly fun, effective, and memorable training. We highly recommend Alan."
Based in Raleigh, NC.
Transforming people all over the world.