Video Transcript:
When I advise friends and clients about their online setup as they transition to their home studios and online world, my reputation for being cheap comes into play. My usual advice is that you don't need to spend really any money to make your studio look great.
There is one thing that I do encourage people to spend money on. That's a camera. But for $25 and sometimes less, you can get an HD webcam that will do everything you need to do online. You can certainly spend more, but that's enough. Here I'm using my Logitech c920 webcam. It's a few years old, but it still does a great job. It's an HD webcam. And when things are good, like lighting and framing, it is fantastic pictures, very high quality, but in low light, it gets really grainy really fast. And if I have to reframe it as I've done here, you lose resolution because it doesn't have an optical zoom.
It also doesn't display the colors perfectly. It sometimes just doesn't have as good a quality. It's a fantastic webcam for the road. It's got a built in microphone. It's what I travel with. So if I have to do a call when I'm in a hotel or on the road, it is the one that I use. But in my studio, I aspire for better.
I'm recording this on my laptop. I don't think I'll have to work very hard to convince you that they didn't spend a lot of money putting a webcam in the built-in laptop. Even new Macbooks are not high-end HD webcams. As of yet, the lighting has to be perfect, you can't frame it, and really probably don't want a camera down, you want it up head high or better. And then I've got to move my laptop around. It's just not convenient, not high quality.
If you're in a hotel room, maybe all you got, but wouldn't be my first choice. I have chosen to spend a little bit of money and I stress a little bit to make my video look better than a webcam. Here I'm using a Canon r500. I think it is. The new model is I think an r800, there looked to be the same specs. I spent $200 for this in 2014. So this isn't exactly a high-end video device. I spent $10 for an HDMI two USB capture card and $6 on a cable. No, my investment in the camera was already sunk. I had it just laying around the house, collecting dust. I spent another $16 to convert that to my computer. For that, what I get is a camera that's malleable to a tripod. It's also very light, which means it'll move around. I've got a little boom thing where I can move my camera around.
I get controls over exposure, manual focus. If I want it, I get an input to a high end microphone. If I want it, the lens is better than a webcam. In short, if you use a higher end camera, you can get higher end results. Oh sure I could pull up my DSLR with my F 1.4 lens and get a really, really crisp. But the practical reason I don't use that is it's too heavy for the mount that I've got here in my studio and it's just harder to control remotely. I can just lean over and hit a button on this camcorder, it fires up and it's ready to go. I also can record this to an SD card if I want and not pipe it through my computer. But what I find in these days, I'm streaming content almost nonstop.
One of the other things I love about my camcorder as we transition online is it's got one of those little rotatable windows. It was right there for me. I can look at this picture of me speaking as I talk, and you think I'm looking at the camera. It gives me something to look at. I have found online if I'm using zoom or Google meet, my eyes are really drawn to my screen where the pictures of you typically are. But then when I look down here, you know that I'm not talking to you, even though I am. For an online environment or a video, you want to talk to the camera because that's where the audience thinks your eyes are.
In short, just a little bit of money, you can get a lot of benefit in a much higher quality video for your online or your video based tutorials.
Watch more SpeakerChat videos:
MillsWyck Communications YouTube Channel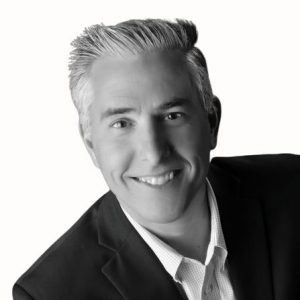 As a high-stakes communications expert, Alan motivates individuals and teams to build their confidence and professionalism and trains them to seamlessly handle the unexpected in ANY communications setting.
Alan is an International Keynote Speaker, Coach, Trainer, and Author who has delivered keynotes and training workshops to thousands on the impact of powerful, persuasive communication. Alan is the Executive Director and Principal Trainer of MillsWyck Communications.  He is the author of Presentation Sin: The Practical Guide to Stop Offending (and Start Impressing) Your Audience and the co-author of Silver Goldfish: Loud & Clear: The 10 Keys to Delivering Memorable Business Presentations.
Let Alan bring excellence to the communication in your organization!